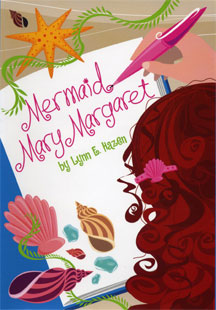 In Mermaid Mary Margaret, she travels to the Greek Islands with her grandmother.
In the next book, will Mary Margaret travel somewhere new? Will she keep a journal? Will she still be fascinated by mermaids?
Here are some hints...
Mary Margaret sees a different ocean, but she hates the weather. Look at the photo below to see something Mary Margaret discovers in her next adventure. Shh! Don't tell! The rest is a surprise!
Where do you think Mary Margaret's next adventure will take her? Come visit again. We'll offer more hints, and let you know about Lynn's next Mary Margaret book.